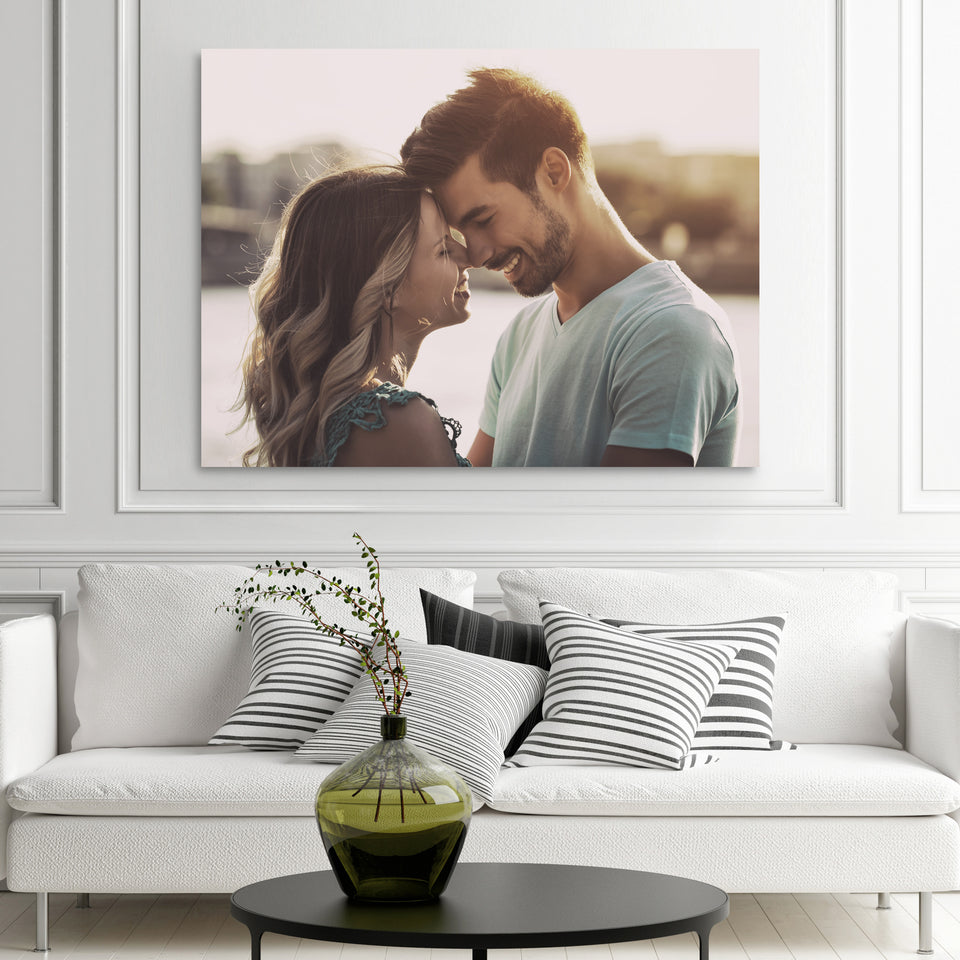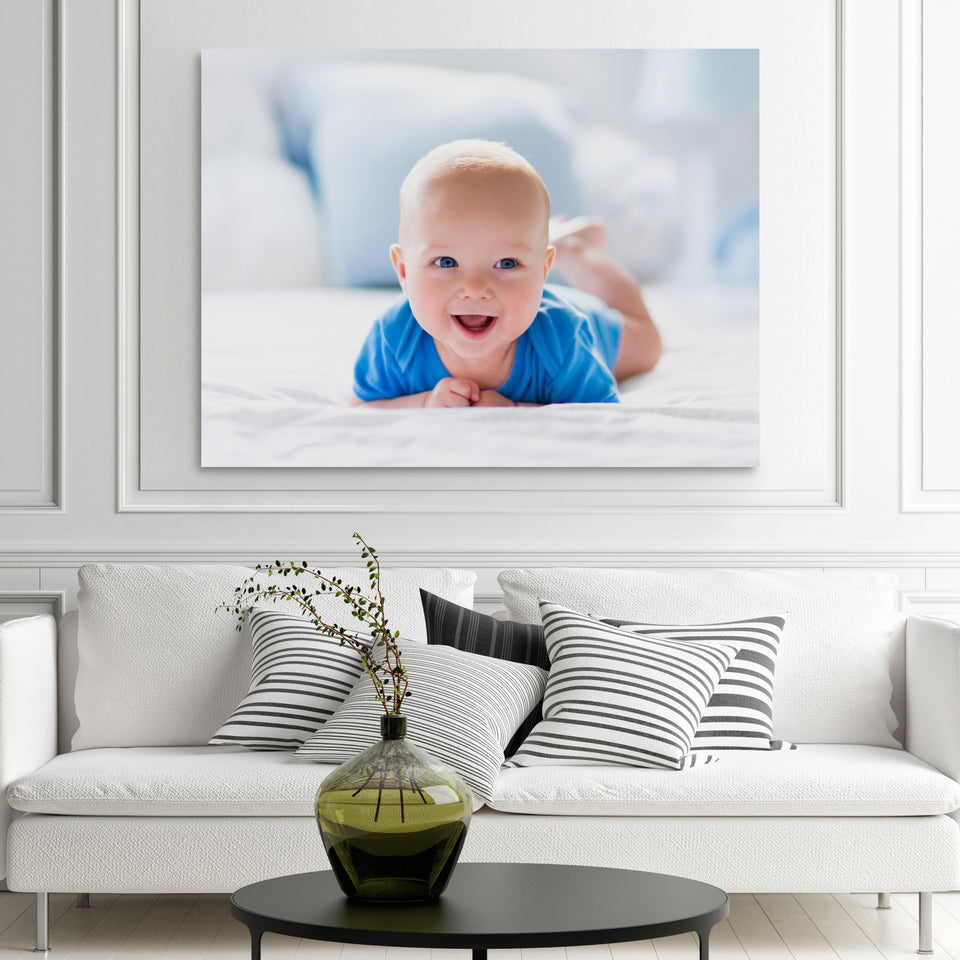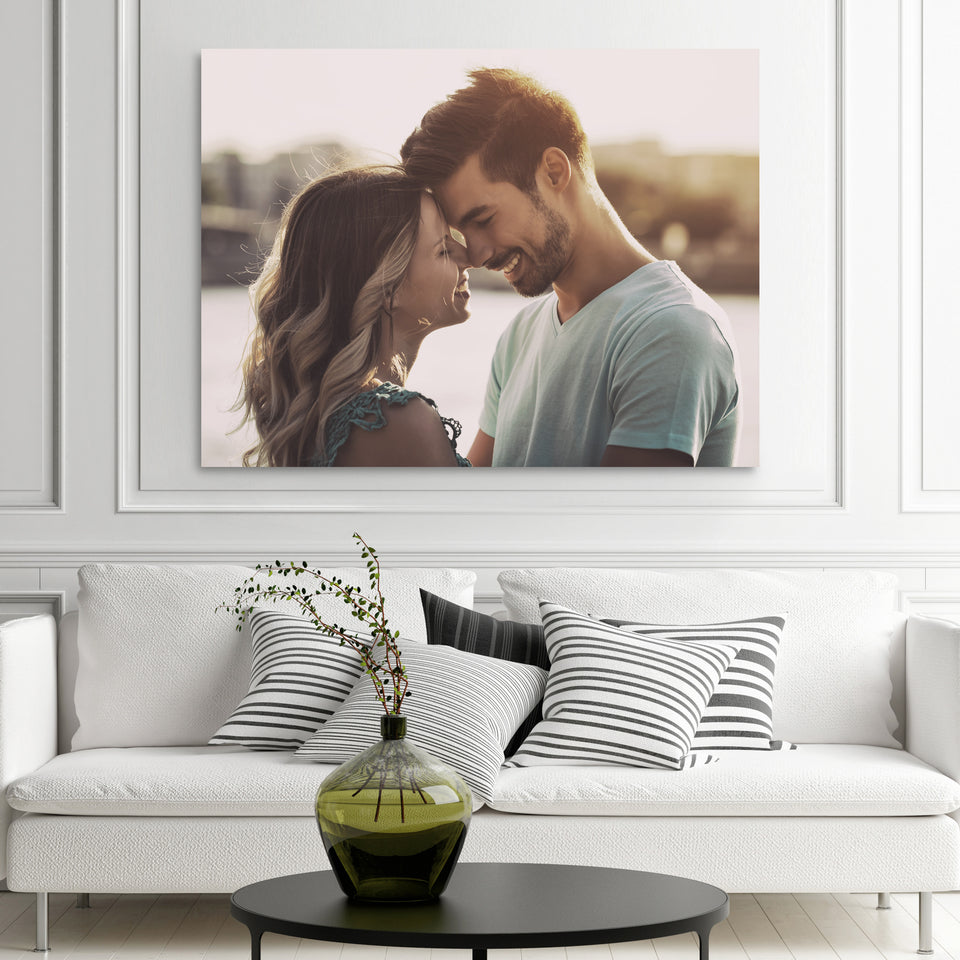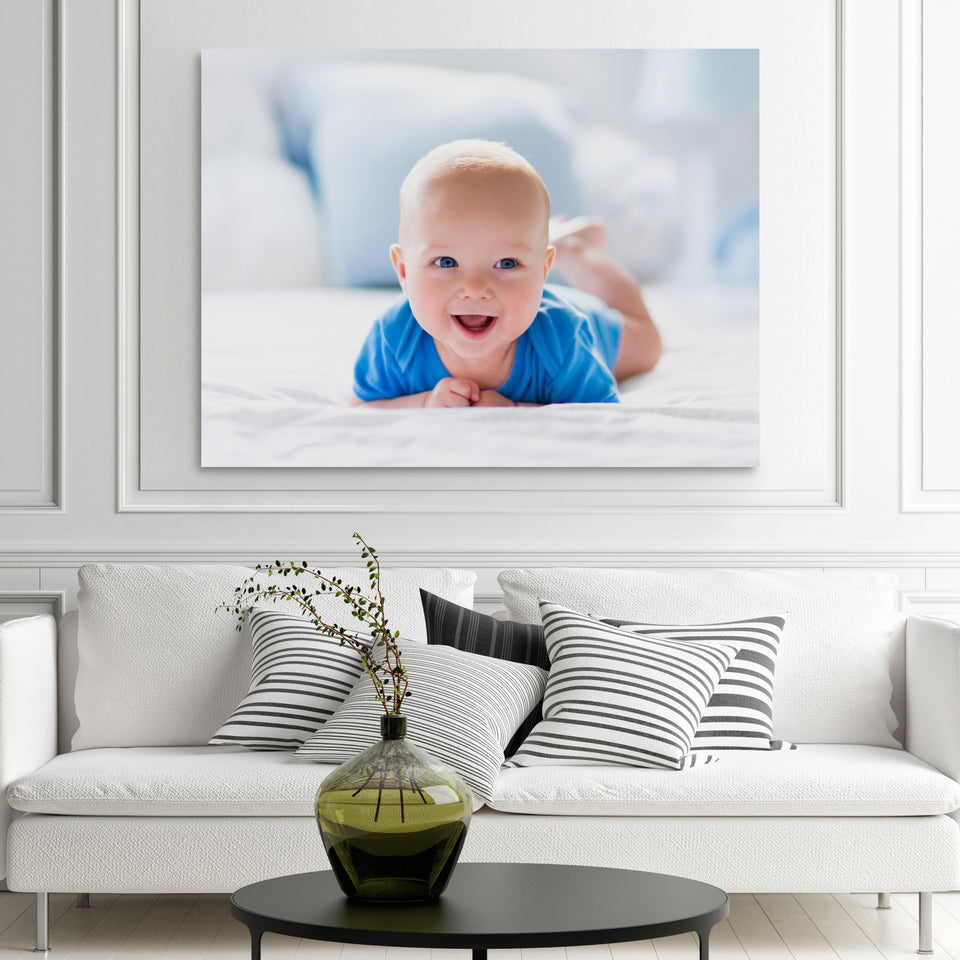 Canvas Prints - Your Pictures to Canvas
Details
Make a memory more than a save file on your computer or a social media post. Take that gorgeous wedding photo or any other particularly memorable picture and turn it into a high quality canvas print for you to hang in your bedroom, living room, home office, or any other place it can be admired! This potential for a beautiful sentimental decor piece comes from our Canvas Prints Collection. This makes for a perfect anniversary gift, birthday gift, wedding present, or for any other occasion! This can be your favorite wedding photo, an engagement photo, a picture from a memorable vacation, a picture of you and a pet, a family portrait, or anything else you think deserves to be on display as a high quality print. Just send us the photo you want to use and we'll make it into a canvas print that you'll absolutely love! We can even personalize it for you by adding names, dates, a quote, or anything else you would like printed!
Instructions
Step 1: Choose your canvas size from the drop down menu. 
Step 2: Choose how many you would like to order.
Step 3: Place the order by pressing "Add To Cart"
Step 4: Check out by going to your cart
Step 5: Once the order is placed, you will receive a thank you email from Support@CanvasVows.com.  You may attach the picture you would like to use for your canvas print and send it to Support@CanvasVows.com. 
Optional: You may add words, names, or dates onto your print if desired. We have a team of professional graphic designers who will digitally add your requested text to your image. If you give us text to add then we will send you an email with a preview of it so that you can approve it first before it ships. 
Processing & Shipping Time
Please see our current processing and shipping times here.
What is included in your purchase?
1) A professionally made gallery wrapped canvas. It comes ready to hang straight out of the box.
Canvas Materials
Only high end materials and strict quality controls are used in each and every canvas print.
Canvases are safe for the whole family as only HP Latex inks are used. These inks are water based, solvent-free and odorless.
Ready to hang: All canvases come with the needed hardware in order to hang it anywhere in the home.
Canvas thickness: Standard .75″ wood frame (1.5″ also available)