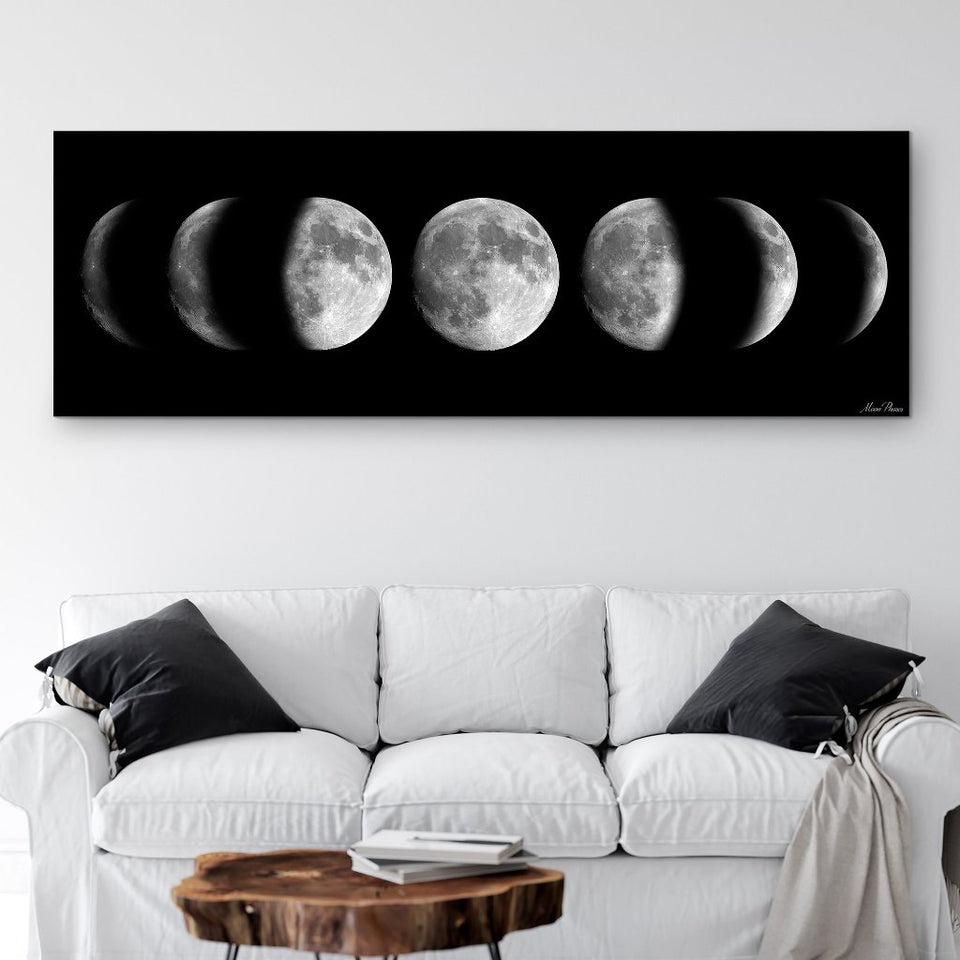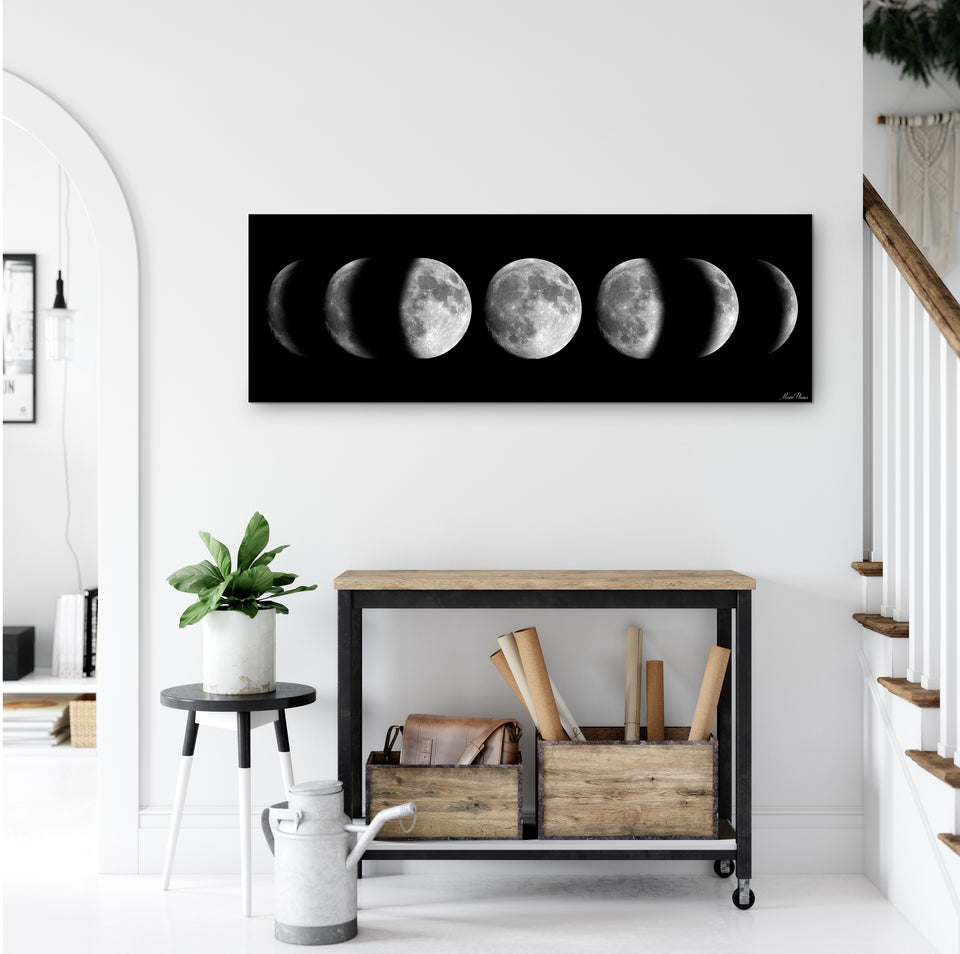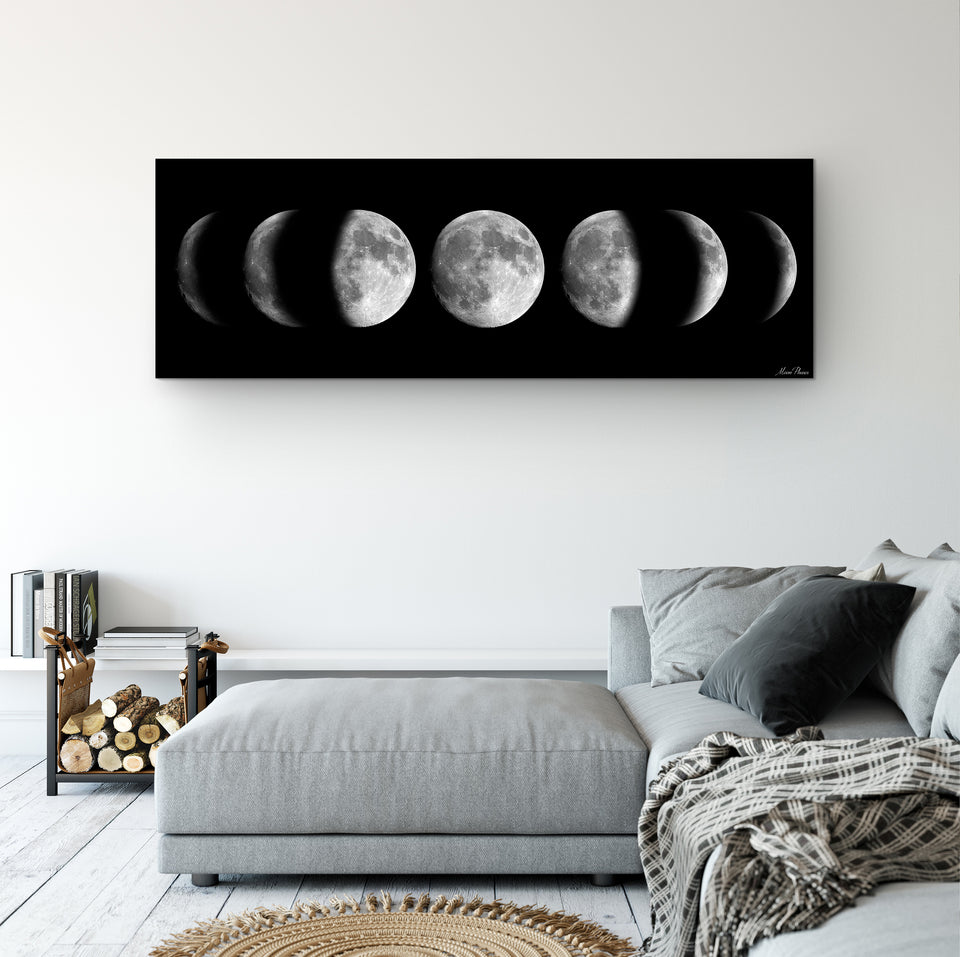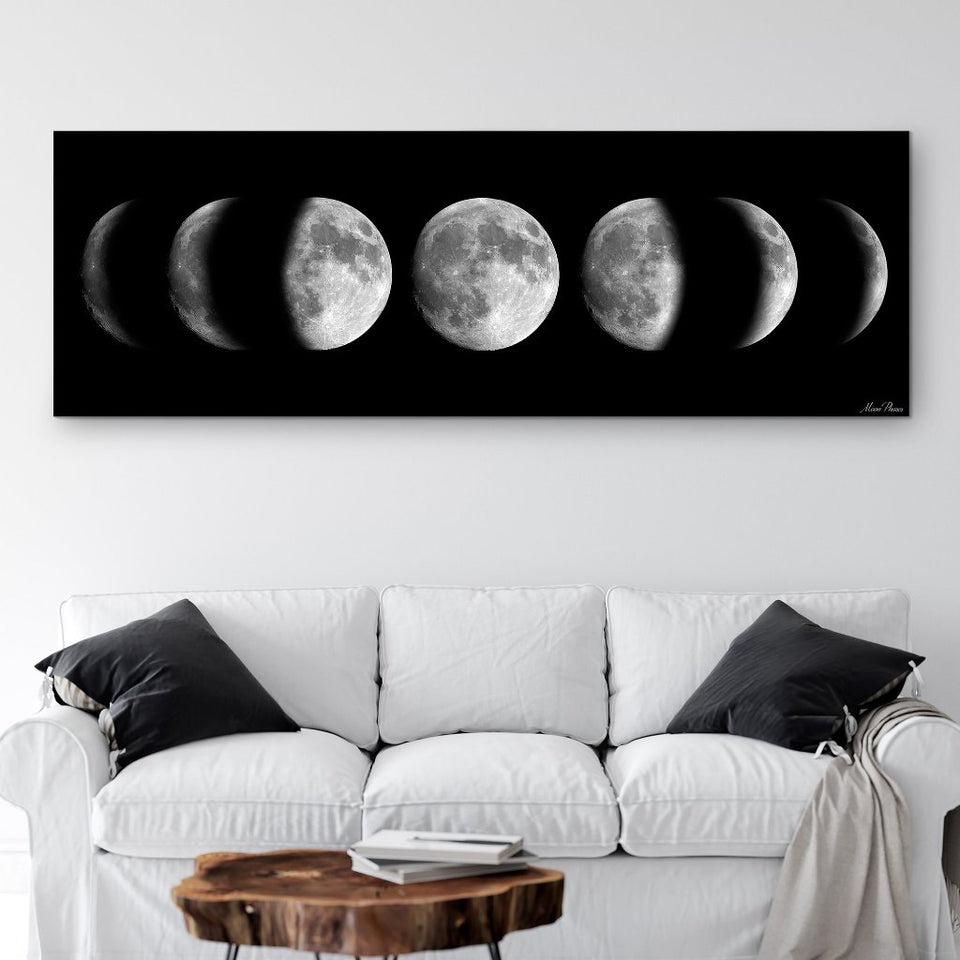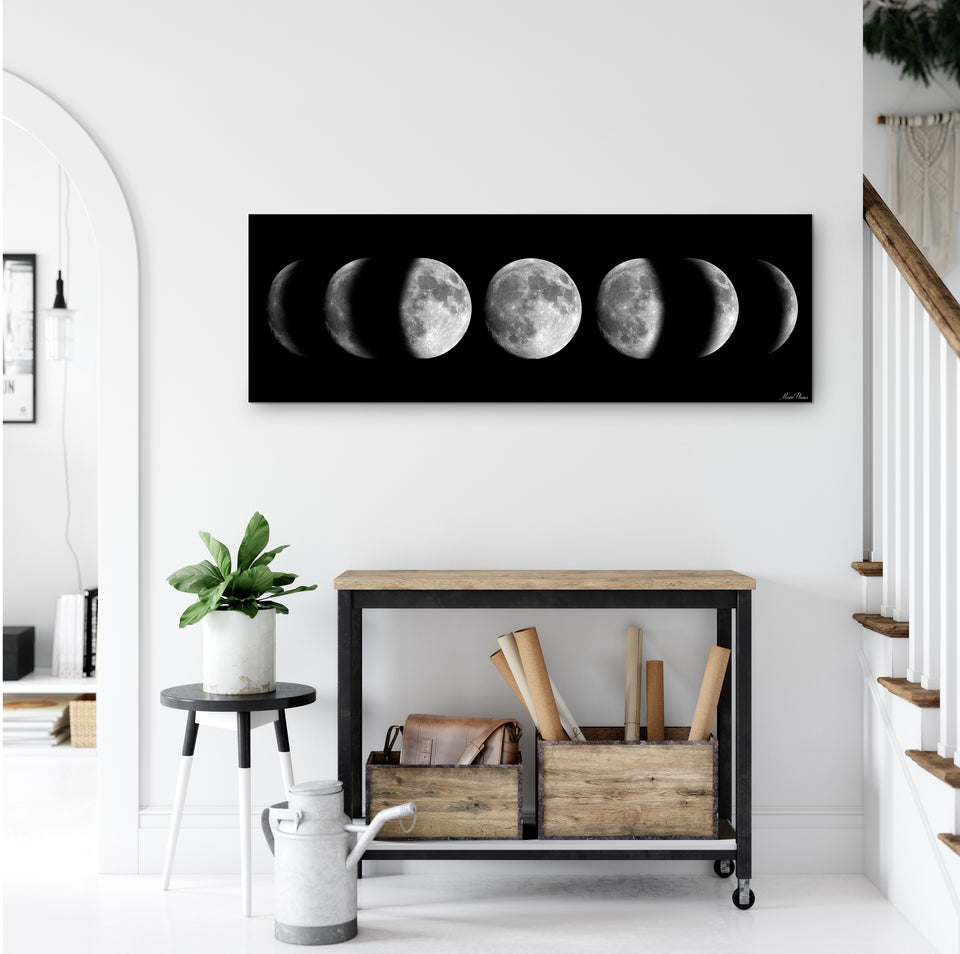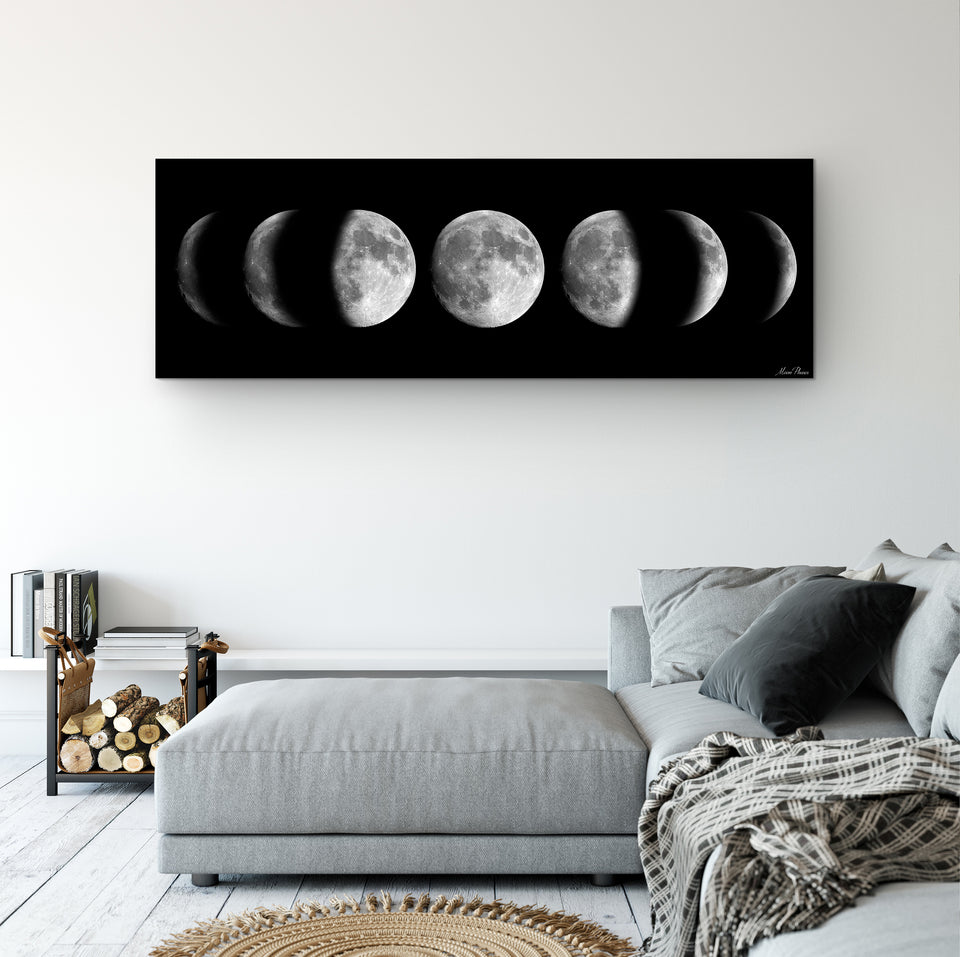 Large Moon Phases Canvas Art
Details
Moon Phases Canvas Art
Here you see our large moon phases canvas wall art. It is part of our Canvas Wall Art Collection and is a beautiful piece of canvas wall art showcasing the peacefulness of the moon.
Do you love moon phases art? Moon phase wall art is a wonderful way to portray your deep sense of connection to nature or your deep sense of spirituality. You may be thinking, but what is the significance of the moon?
Moon canvas art can symbolize quite a lot in someone's life. For instance, when you hang moon art, it could mean a removal of harmful elements from an individual's life. The moon has many phases which can represent the many phases we go through. While a full moon is believed to bring about creativity, energy and positivity, a waning moon encourages us to remove negative influences from our lives and a waxing crescent moon is believed to bring about the motivation to achieve our dreams.

No matter the significance of the moon to you, moon phases art can serve a lot of different purposes and can make us feel connected to something greater than us. Plus, this moon phases wall art canvas will look absolutely perfect in your new home!

Designed & Printed In House
We are a team of professional graphic designers who put love and care into every design. 
We print our designs/orders in house. We use high end large format printers to print onto canvas material. We then hand stretch the print to make a completed the canvas. 
Instructions
Step 1: Choose your canvas size from the drop down menu. 
Step 2: Choose how many you would like to order.
Step 3: Place the order by pressing "Add To Cart"
Step 4: Check out by going to your cart
Step 5: Wait for a short period with much anticipation as we handcraft your canvas with care and package and ship it to you! 
Processing & Shipping Time
Please see our current processing and shipping times here.
Canvas Materials
Only high end materials and strict quality controls are used in each and every canvas print.
Canvases are safe for the whole family as only HP Latex inks are used. These inks are water based, solvent-free and odorless.
Ready to hang: All canvases come with the needed hardware in order to hang it anywhere in the home.
Canvas thickness: Standard .75″ wood frame (1.5″ also available)