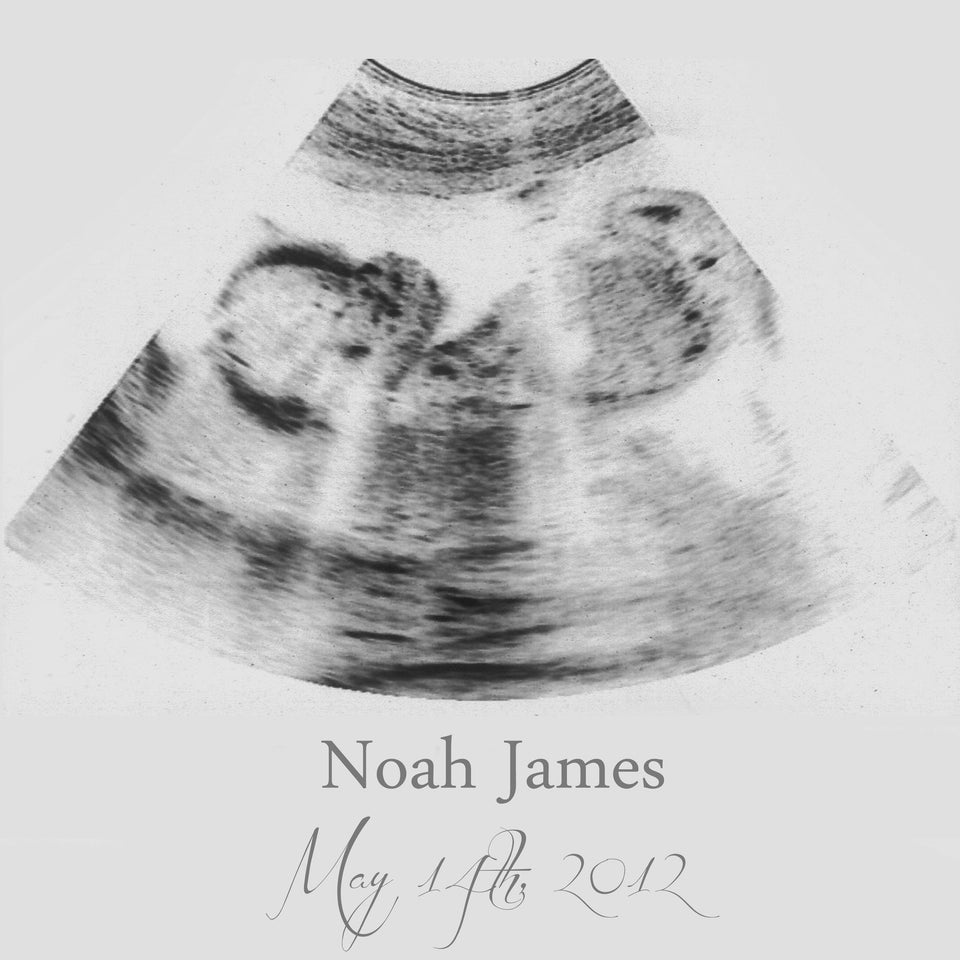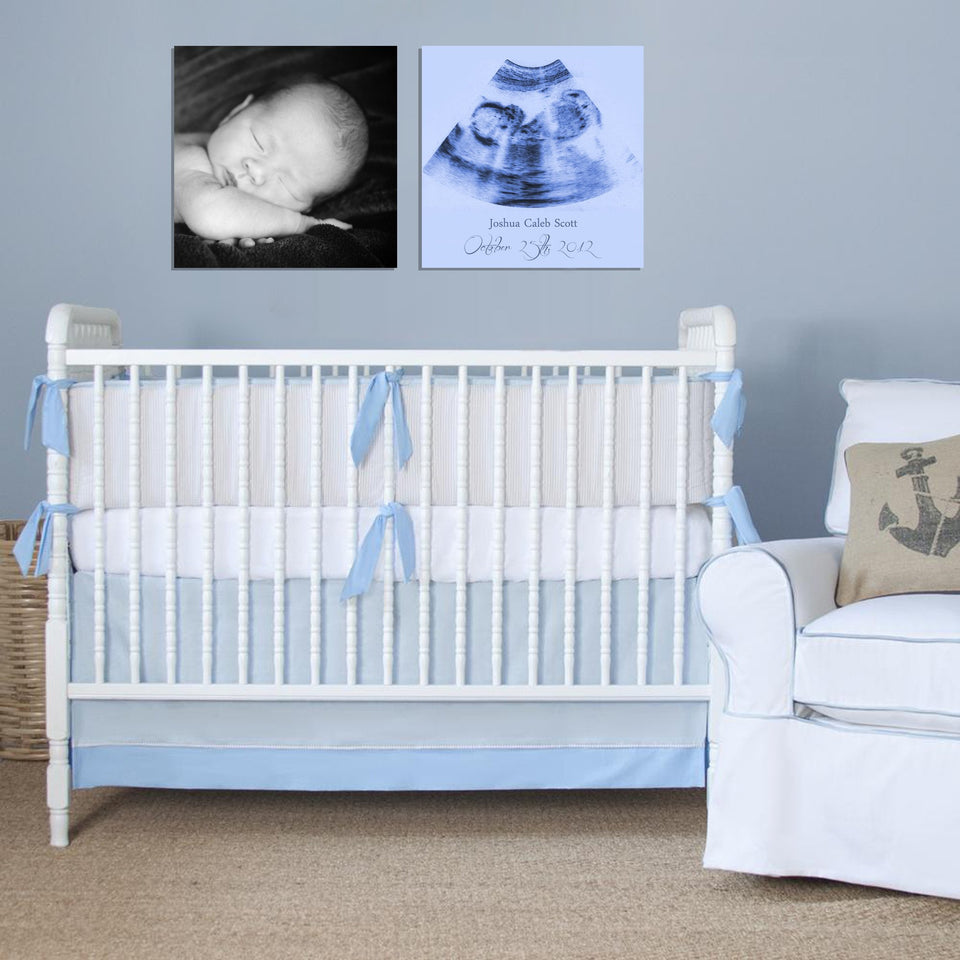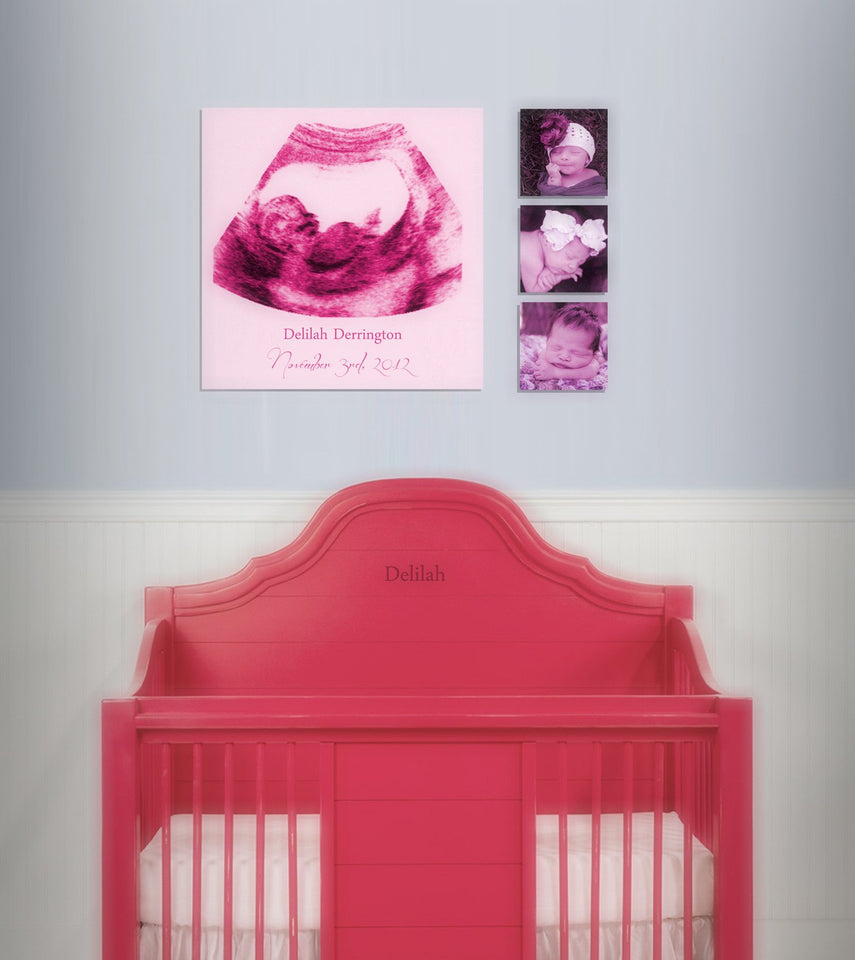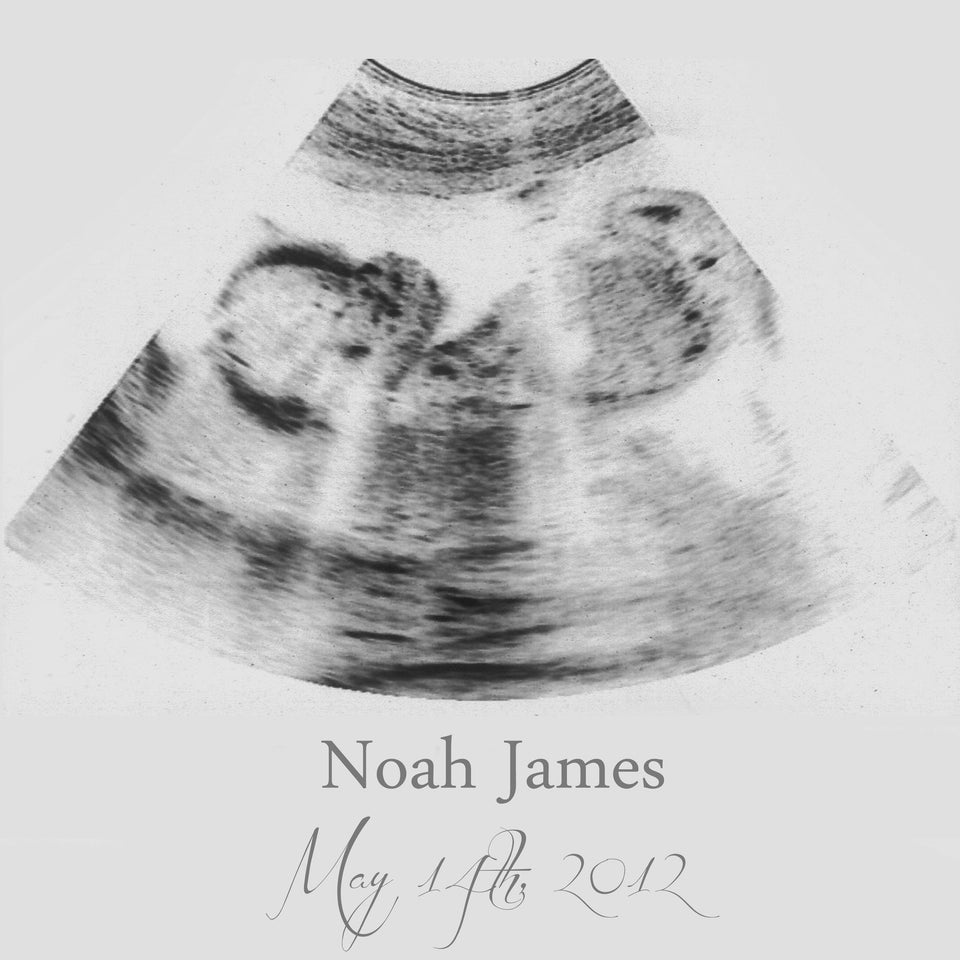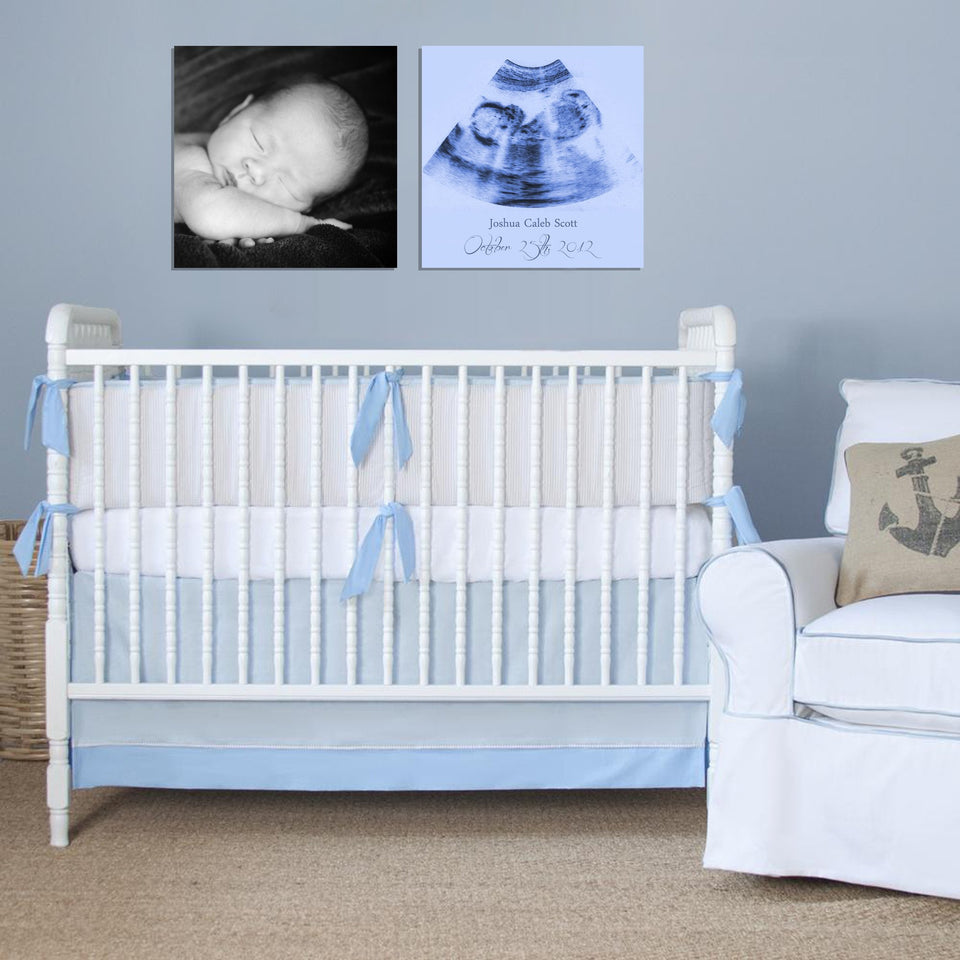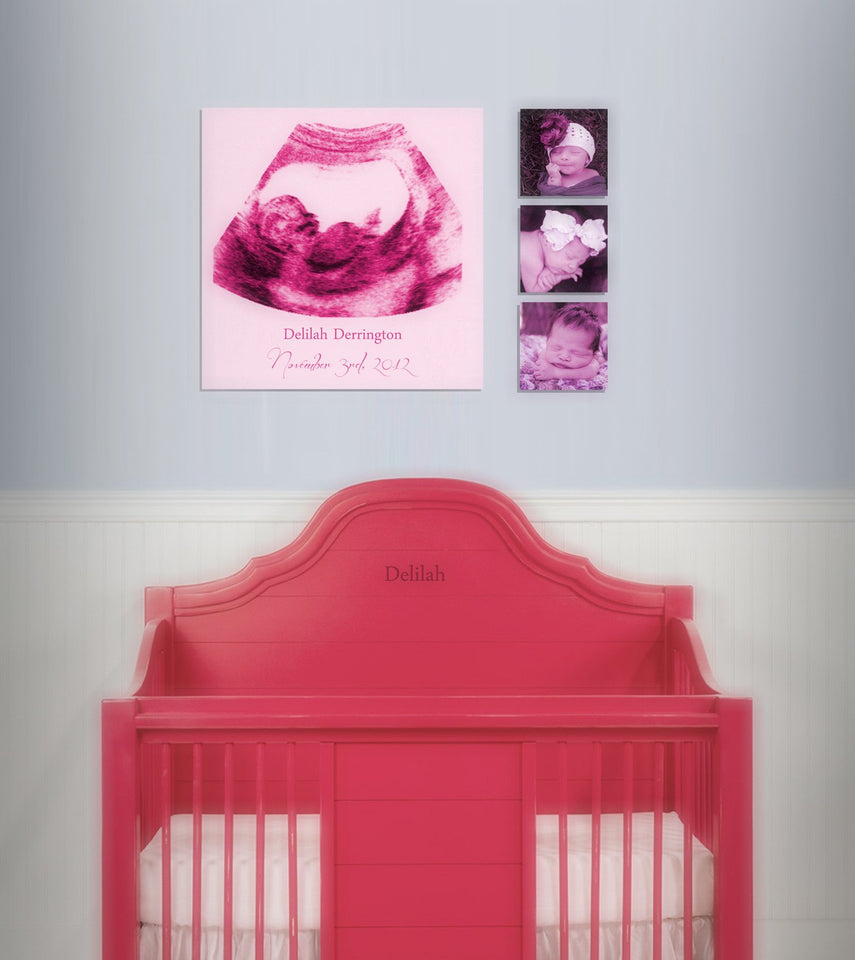 Details
This custom ultrasound canvas is part of our Nursery Decor Collection, as well as our Baby Shower Collection.
Are you a new mom, or do you know someone who is? This ultrasound canvas print is such a unique and lovely idea to celebrate the introduction of a new life! For new parents and their family and friends, each new step in your baby's life is so exciting! From the very first ultrasound showing your baby in mommy's tummy, to their transformation into an adult, there are so many different phases that bring with them a renewed sense of excitement.
Whether you're looking for yourself or for a loved one who is expecting, you absolutely can't go wrong with a custom ultrasound canvas! This unique design printed on canvas is such a wonderful way to commemorate the introduction of a new life. Not only will you have a canvas print to make your nursery feel cozy, you will also have the memory of your baby at this stage to keep with you forever.

To make this canvas print extra special, you can also choose to customize the color of the print to match your baby's gender. Feel free to check out our baby heartbeat canvas print for another unique baby shower idea!
Instructions
Step 1: Choose your canvas size from the drop down menu. 
Step 2: Choose how many you would like to order.
Step 3: Place the order by pressing "Add To Cart"
Step 4: Check out by going to your cart
Step 5: Once the order is placed, you will receive a thank you email from Support@CanvasVows.com.  You may attach the sounds file you would like to use for your design and send it to Support@CanvasVows.com. Please also provide the exact words (if any) you would like written on the design underneath the sound wave. 
Alternative option: If you do not want to make your own recording you may request that we use a sound wave we already have on file. 
Processing & Shipping Time
Please see our current processing and shipping times here.
What is included in your purchase?
1) A sound wave design.
2) Your design is printed onto a canvas at the size you select.
Canvas Materials
Only high end materials and strict quality controls are used in each and every canvas print.
Canvases are safe for the whole family as only HP Latex inks are used. These inks are water based, solvent-free and odorless.
Ready to hang: All canvases come with the needed hardware in order to hang it anywhere in the home.
Canvas thickness: Standard .75″ wood frame (1.5″ also available)