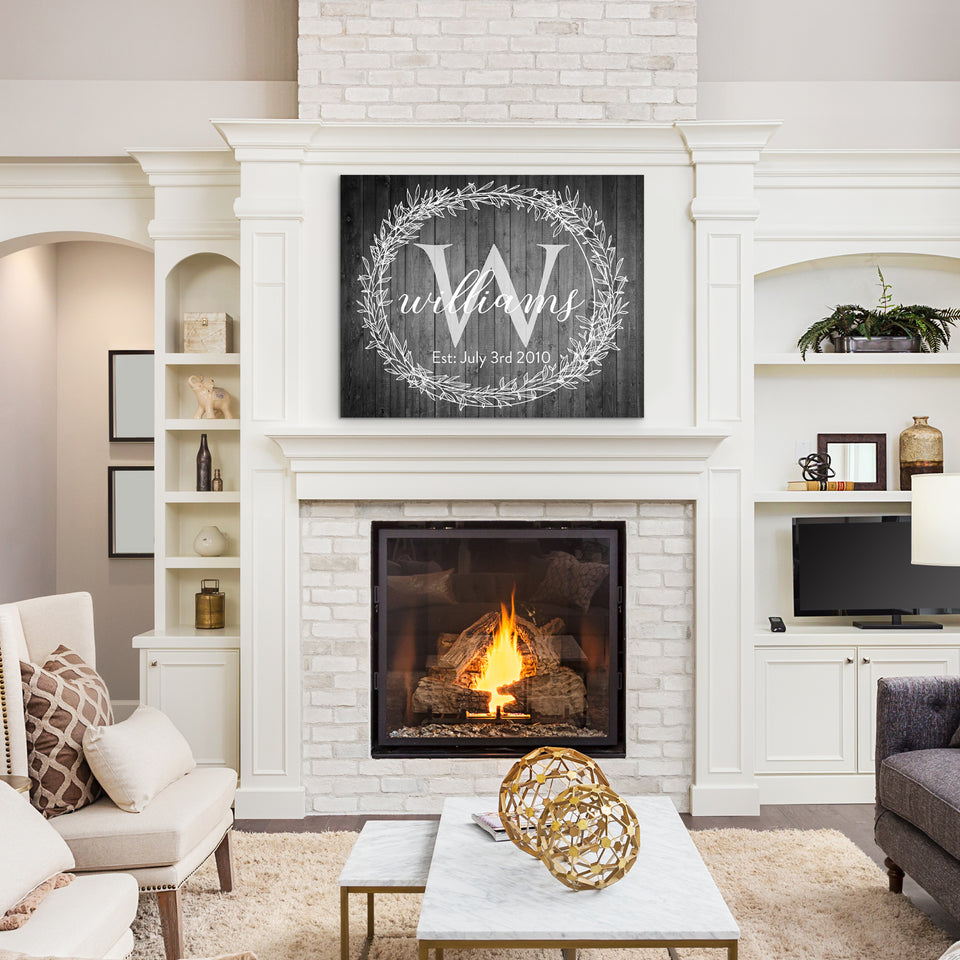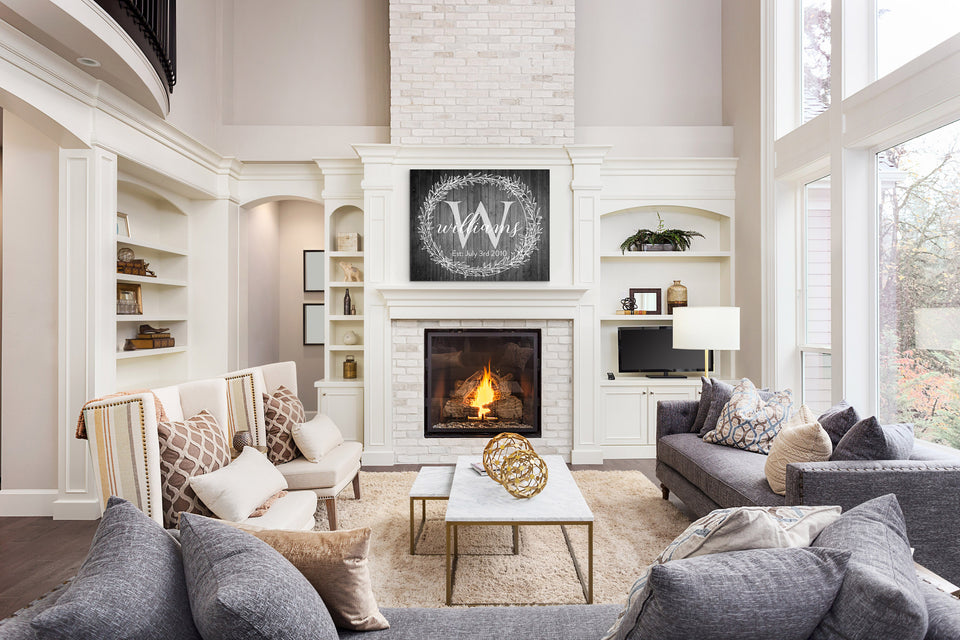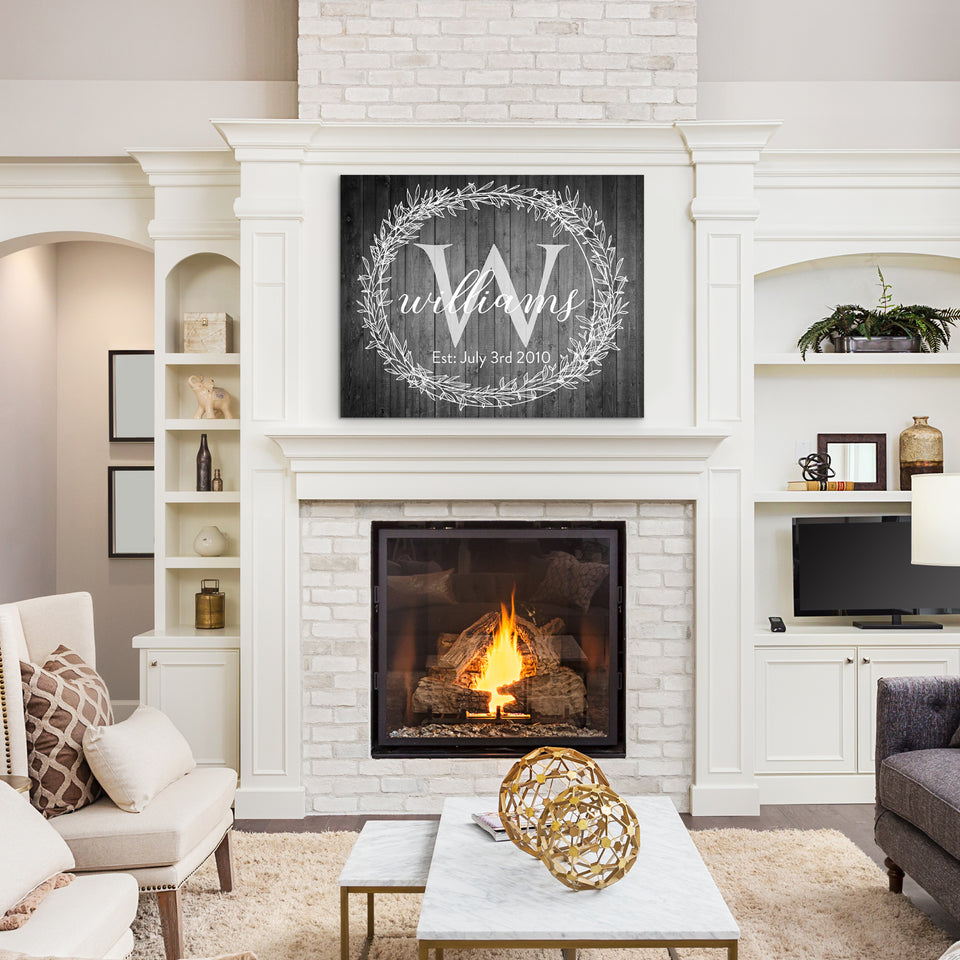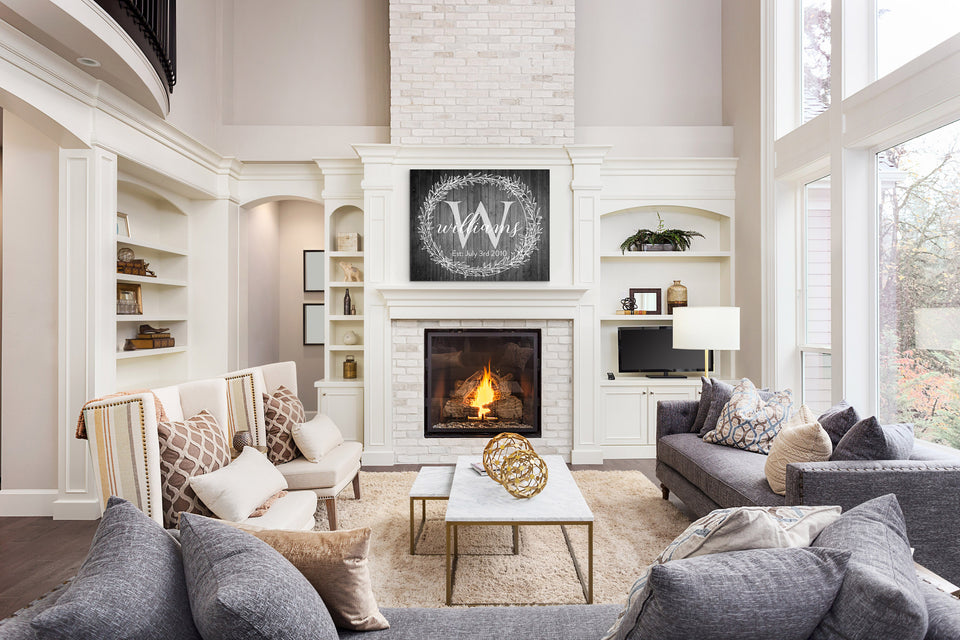 Last Name Sign - Custom Monogram Sign
Details
This custom monogram sign of your family's last name makes for a wonderful addition to any home! This last name sign is part of our Family Last Name Signs Collection, as well as our Home Decor Canvas Collection.
What makes this monogrammed sign so special is that it is 100% customizable to you and your family. You tell us the details, and we'll return to you a beautiful work of art that will not only liven up your living space, but will also tell the story of how your family came to be.
In addition to the beautiful wood background and wreath design, this elegant last name established sign features the first letter of your family's last name in the center of the canvas with your family established date below. Personalized last name signs should speak to the overall style of the family, which is why this particular monogram sign is such a lovely choice: its elegant features help to create an environment of class and belongingness.
Custom monogram signs are a wonderful way to display what is truly important to you in your home: the bond and connection among you and your family members is what matters most! Whether you're looking for your own family or for a gift for loved ones, you absolutely can't go wrong with monogram last name signs!
Instructions
Step 1: Choose your size from the drop down menu. 
Step 2: Choose your background color
Step 3: Choose how many you would like to order.
Step 4: Place the order by pressing "Add To Cart"
Step 5: Check out by going to your cart
Step 6: Once the order is placed, you will receive a thank you email from Support@CanvasVows.com.  You may let us know what name and established date you would like to use by sending an email to Support@CanvasVows.com or by replying to your thank you email.
Processing & Shipping Time
Please see our current processing and shipping times here.
What is included in your purchase?
1) A design using your family's last name with a light or dark background.
2) Your design is printed onto a canvas at the size you select.
Canvas Materials
Only high end materials and strict quality controls are used in each and every canvas print.
Canvases are safe for the whole family as only HP Latex inks are used. These inks are water based, solvent-free and odorless.
Ready to hang: All canvases come with the needed hardware in order to hang it anywhere in the home.
Canvas thickness: Standard .75″ wood frame (1.5″ also available)