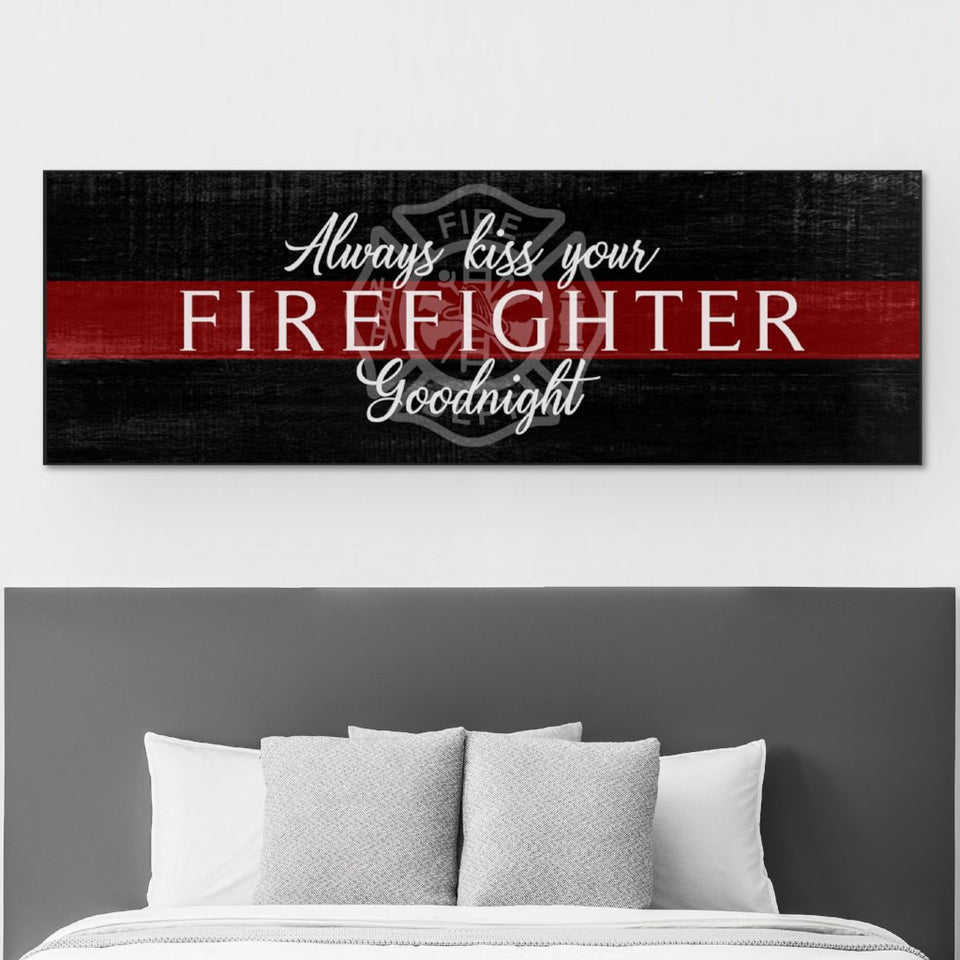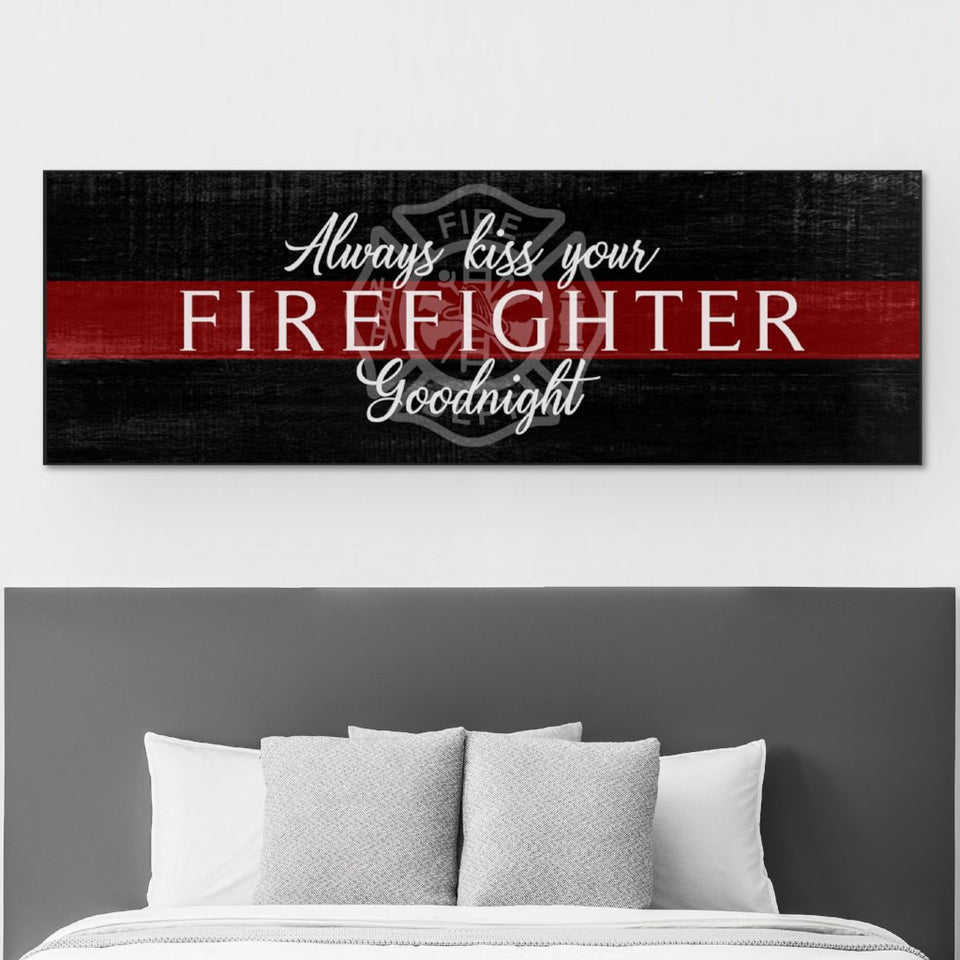 Always Kiss Your Firefighter Goodnight
Details
This Always Kiss Your Firefighter Goodnight sign is part of our Bedroom Wall Decor Collection and our Home Decor Canvases Collection.  The words "always kiss your firefighter goodnight" are written over a red ribbon and a firefighter emblem.
If you have a firefighter in your life, this canvas print is a wonderful way to celebrate both their career and them as an individual. Being a firefighter is more than just a job; this career path requires mental and emotional strength to set aside fears so that they can save others. Being a firefighter means putting your life second, next to all others. The dedication it takes to carry out this career path should be honored, and this thin red line firefighter canvas print is a wonderful way to do just that.
But, what is the significance of the thin red line?
The thin red line meaning that we understand today originated from the concept of a thinly spread military unit standing firm against an attack. Today, the thin red line symbol is used most commonly by fire departments to show respect for the men and women who have been injured or killed in the line of duty.
So, if you're looking for a way to celebrate your firefighter, this Always Kiss Your Firefighter Goodnight canvas print will definitely be a memorable gift.
Instructions
Step 1: Choose your canvas size from the drop down menu. 
Step 2: Choose how many you would like to order.
Step 3: Place the order by pressing "Add To Cart"
Step 4: Check out by going to your cart
Step 5: Once the order is placed, you will receive a thank you email from Support@CanvasVows.com.  
Processing & Shipping Time
Please see our current processing and shipping times here.
What is included in your purchase?
1) This canvas design printed onto a canvas at the size you select.
Canvas Materials
Only high end materials and strict quality controls are used in each and every canvas print.
Canvases are safe for the whole family as only HP Latex inks are used. These inks are water based, solvent-free and odorless.
Ready to hang: All canvases come with the needed hardware in order to hang it anywhere in the home.
Canvas thickness: Standard .75″ wood frame (1.5″ is an available upgrade)