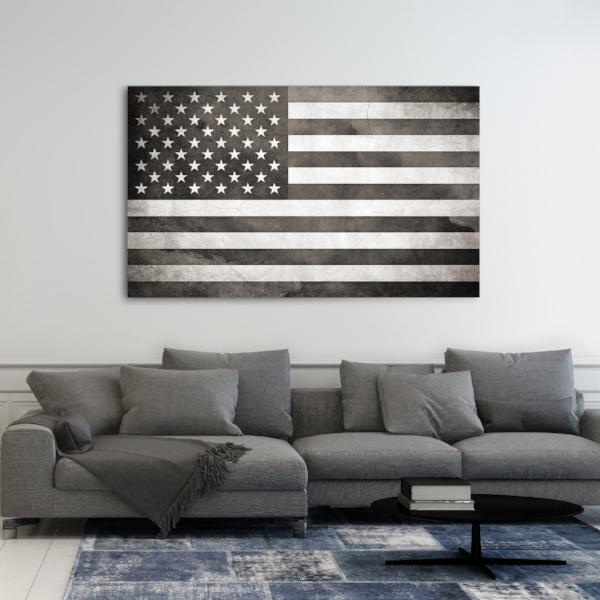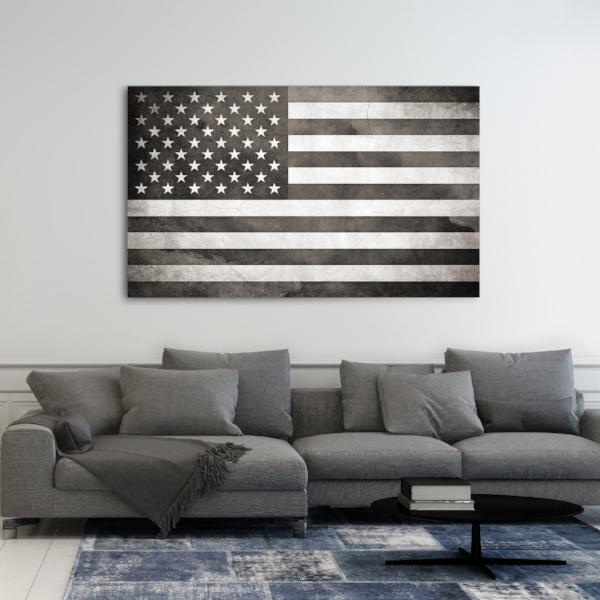 Details
This rustic American flag canvas is part of our Custom Flags Collection and New Home Decor Collection. There are multiple sizes available for this American flag canvas art so that it will fit in perfectly with your home decor.
But, what is the significance of the American flag?
Though the origin of the very first American flag is unknown, the American flag is well-known today as a symbol of freedom and national pride. The thirteen horizontal stripes represent the original thirteen Colonies, and the fifty stars represent the fifty states of the Union.
The colors of the American flag also have symbolic significance: red represents courage and readiness to sacrifice, white represents pure intentions and high ideals, and blue represents justice and vigilance.
Whether you are looking for yourself or a loved one, you can't go wrong with this American flag canvas wall art. There are many reasons to be proud and in awe of the country you live in, and showcasing the American flag in your home not only makes for beautiful wall decor, but also expresses your beliefs and ideals in a creative way.

We also offer a thin blue line American flag canvas print for law enforcement and a thin red line American flag canvas print for fire firefighters in our Gifts For Him Collection.
Instructions
Step 1: Choose your canvas size from the drop down menu. 
Step 2: Choose how many you would like to order.
Step 3: Place the order by pressing "Add To Cart"
Step 4: Check out by going to your cart
Step 5: Once the order is placed, you will receive a thank you email from Support@CanvasVows.com.  
Processing & Shipping Time
Please see our current processing and shipping times here.
What is included in your purchase?
1) This canvas design printed onto a canvas at the size you select.
Canvas Materials
Only high end materials and strict quality controls are used in each and every canvas print.
Canvases are safe for the whole family as only HP Latex inks are used. These inks are water based, solvent-free and odorless.
Ready to hang: All canvases come with the needed hardware in order to hang it anywhere in the home.
Canvas thickness: Standard .75″ wood frame (1.5″ is an available upgrade)