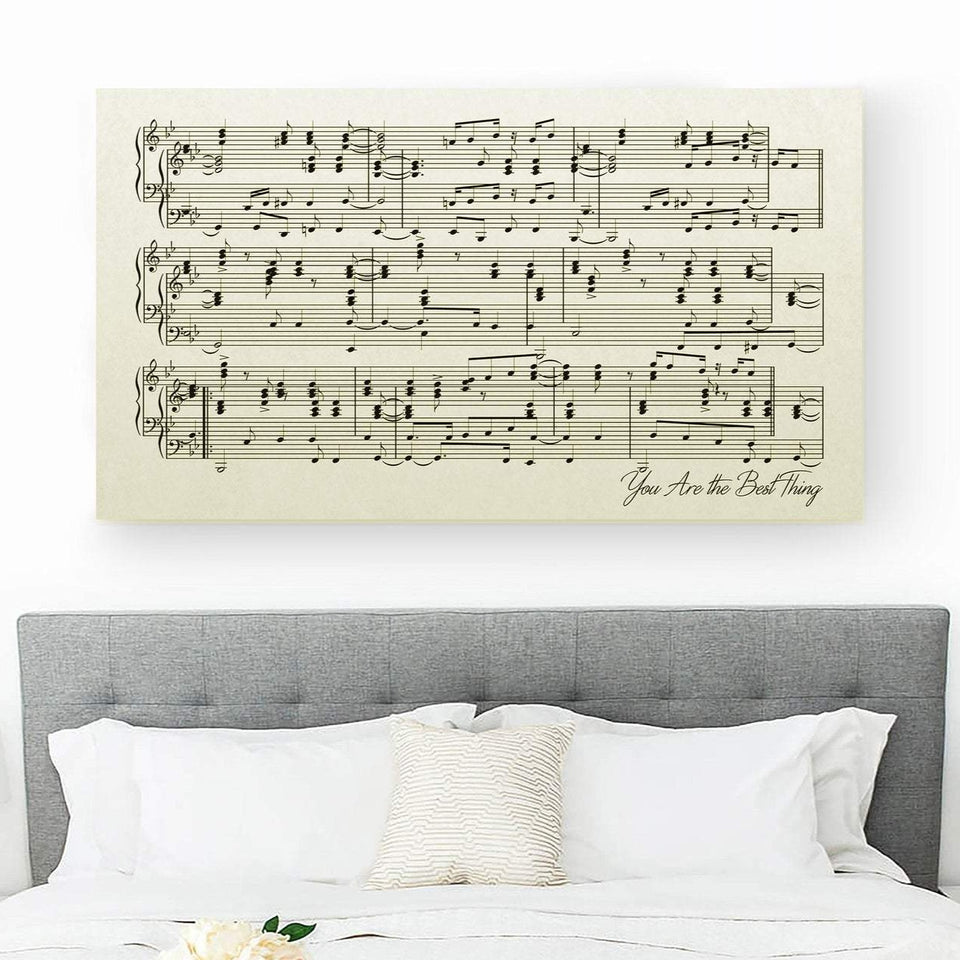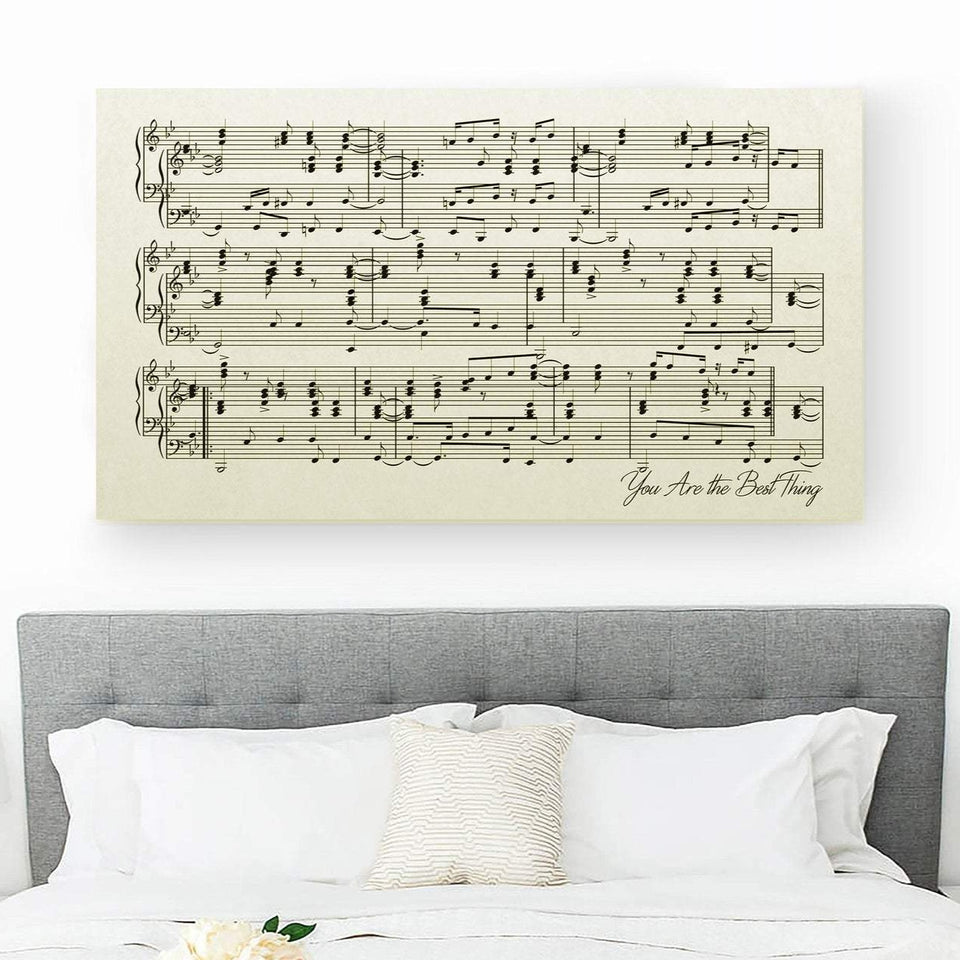 Ivory Sheet Music Art - 14th Anniversary Gift
Details
Four your fourteenth anniversary, one of the traditional gifts is ivory! This can come in many forms such as ivory colored linens, clothing, dishware, faux ivory jewelry, and more! If you're having trouble choosing an ivory gift for your 14th anniversary, then this lovely Ivory Sheet Music Art is what you're looking for! This beautiful canvas is printed in a soft ivory color with sheet music, your names, and anniversary date personalized! Choose your spouse's favorite song, your first dance song, a song that reminds you of each other or a special memory or one that you think is romantic! Sheet music canvases look lovely in the home and can be displayed above your bed, in the living room, dining room, home office, or anywhere else! If you're having trouble deciding on a song to use for your ivory sheet music art, see our blog post First Dance Wedding Songs or 50 Love Songs for Her for some great suggestions! 
You can purchase this Ivory Sheet Music Art for the 14th anniversary in sizes 10x20, 12x20, 12x24, 12x36, 16x30, 24x30, 20x40 or 30x52. If you have any questions or would like any special modifications, message us at support@canvasvows.com
This canvas comes printed with the sheet music of your choice, your names, and anniversary date or a short message.