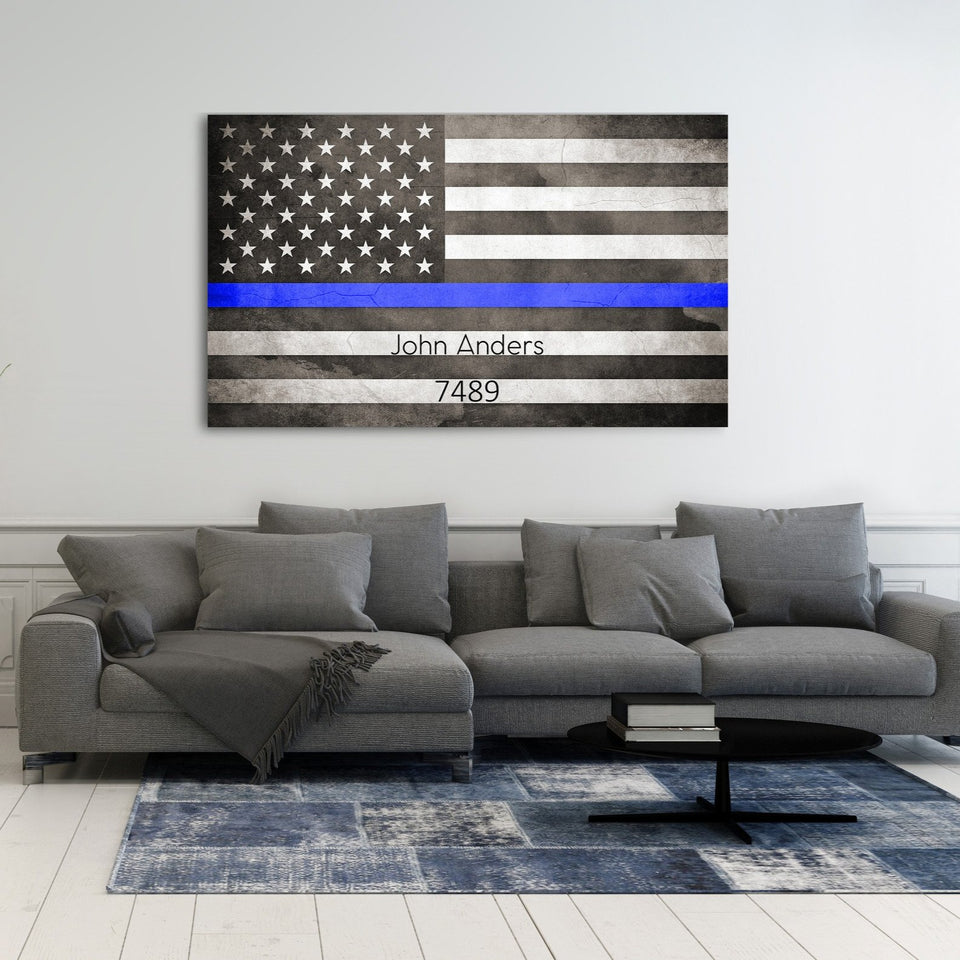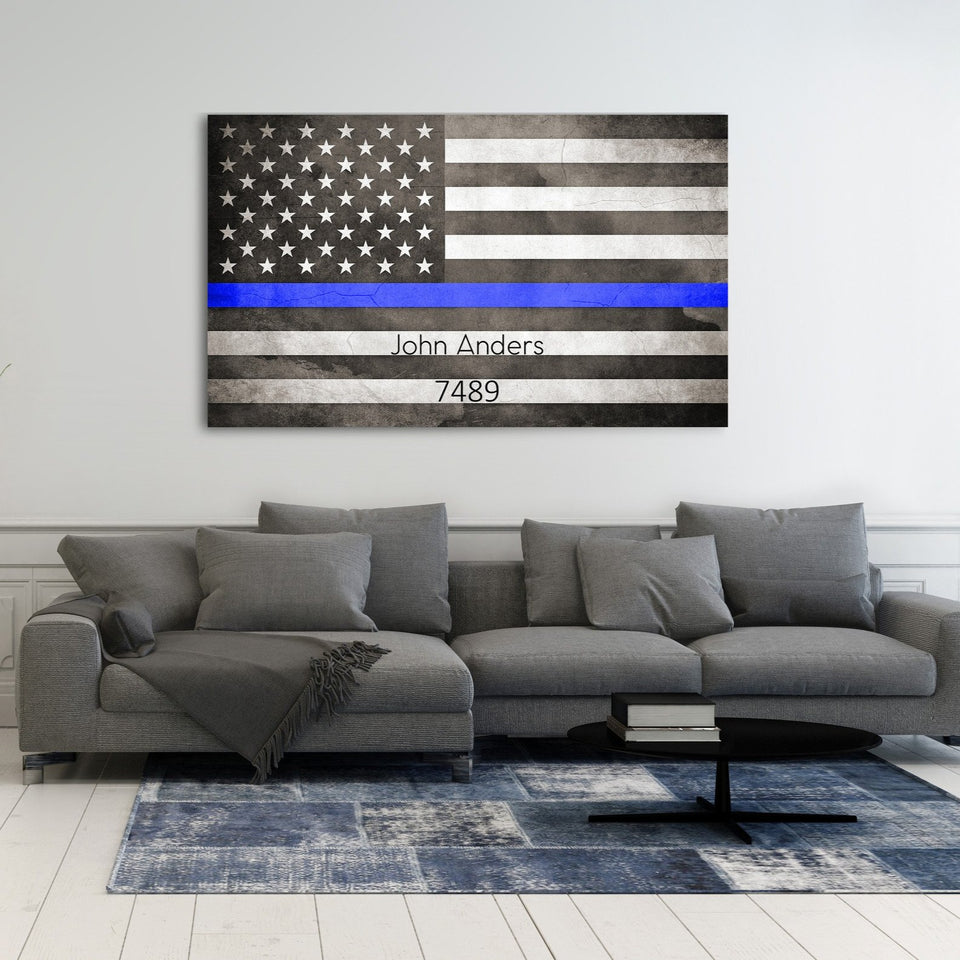 Thin Blue Line Flag - Personalized Canvas
Details
Thin Blue Line Flag Canvas
This flag canvas comes from our Custom Flags Collection and our Home Decor Canvases Collection. Honor the ones who protect and preserve our nation with a personalized piece of thin blue line canvas wall art. Customized with the name of an officer and/or badge number that is important to you, your thin blue line flag canvas wall art is a powerful way to memorialize a loved one's work and sacrifice.
Alternatively, a simple thin blue line American flag canvas without personalization can communicate your overall support of the police force. Either way, with a thin blue line flag canvas, you honor someone who has sacrificed each day to serve and protect the community. Canvas Vows offers this meaningful artwork in multiple sizes, so you can pick the piece that fits your home best.
The Thin Blue Line American Flag Meaning
Set against a black background, the thin blue line is a recognized symbol that represents law enforcement — a force of good and order standing against anarchy and crime. When displayed in your home, it communicates solidarity with the police force and/or can commemorate someone who died in the line of duty. Whether you're interested in a customized canvas or standard thin blue line wall art, Canvas Vows is your resource for the best quality and value.
To place an order for a thin blue line flag canvas, follow the
instructions
below:
Instructions for Ordering
Step 1: Choose your canvas size from the drop down menu. 
Step 2: Choose how many you would like to order.
Step 3: Place the order by pressing "Add To Cart"
Step 4: Check out by going to your 
cart
Step 5: Once the order is placed, you will receive a thank you email from Support@CanvasVows.com.  
Processing & Shipping Time
Please see our current processing and shipping times
here
.
What is included in your purchase?
When you order thin blue line wall art from Canvas Vows, you receive a canvas in your choice of size, printed onto a quality canvas.
Benefits of Our Canvas Materials
Quality manufacturing: Only high-end materials and strict quality controls are used in each and every canvas print.
Safe inks: Our canvases are safe for the whole family, as only HP Latex inks are used. These inks are water-based, solvent-free and odorless.
Ready to hang: All canvases come with the needed hardware in order to hang them anywhere in the home.
Canvas thickness: Standard .75″ wood frame (1.5″ is an available upgrade).