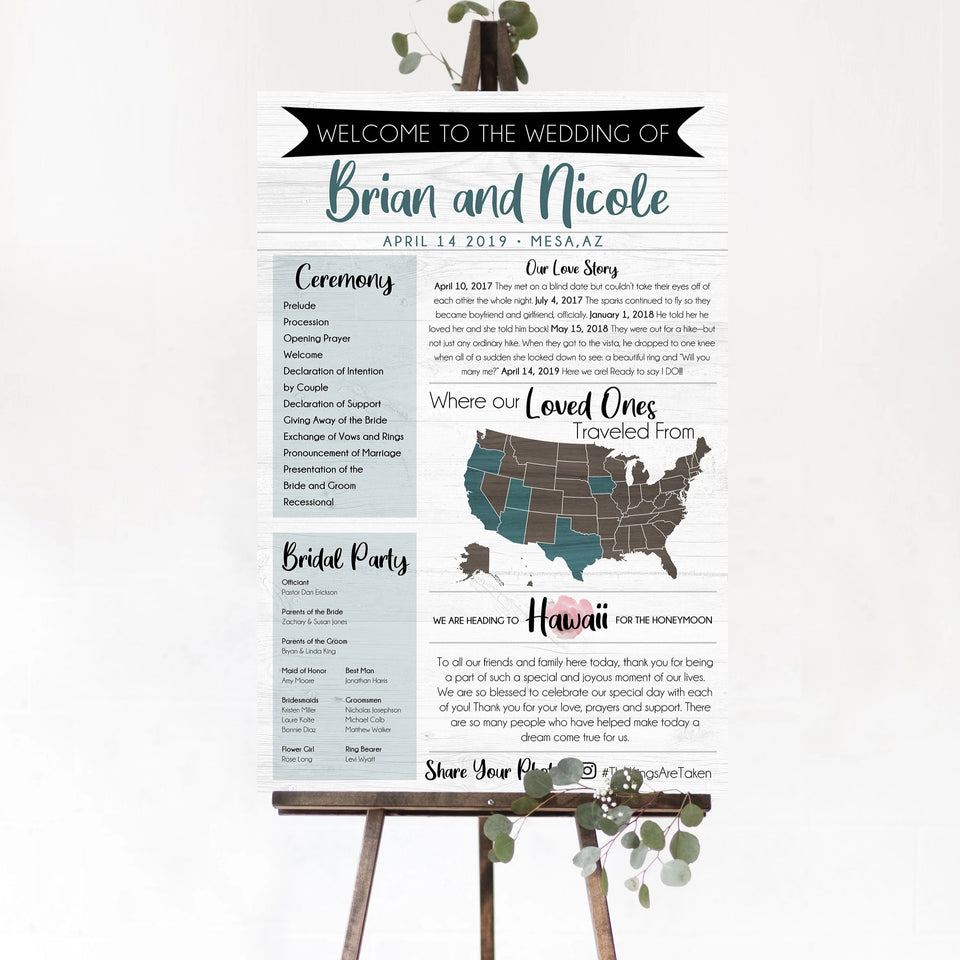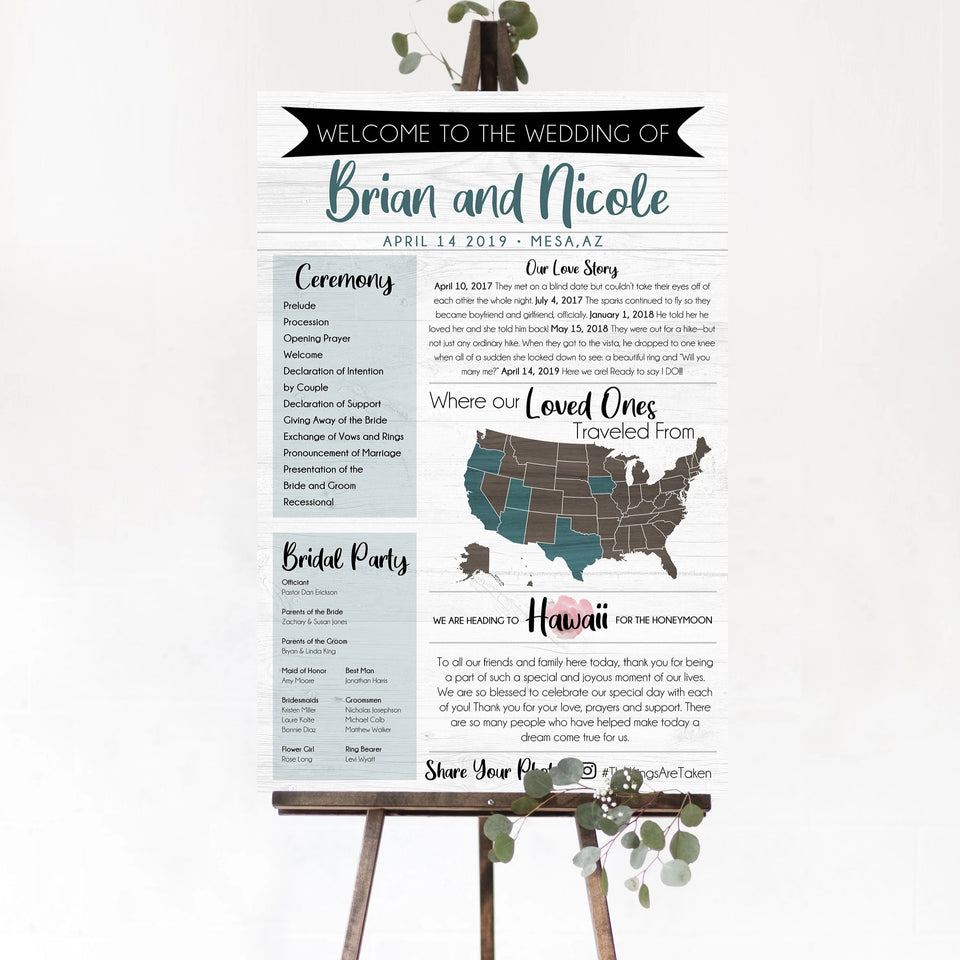 Details
We are so excited to show you this amazing infographic wedding welcome sign! Instead of the typical, simple, Welcome to the Wedding Sign, this wedding welcome sign comes with all the information about your wedding and a little about your love story! It gives your guests a little background on how you met, who is in the wedding party, the date and location of the ceremony, where your guests have traveled from, the location of your honeymoon, a thank you message to your guests, and a photo hashtag for your guests to use when they upload pictures from the day! You can fill out all this information at check out! If you would like any personal touches that you don't see in the photo above, simply message us at support@canvasvows.com and we will work one on one with you to create the wedding welcome sign of your dreams! With the story of your wedding printed onto your wedding welcome sign canvas, you are giving your guests a peek into the event to come as well as creating a canvas that will forever tell the tale of your happily ever after!
Instructions
Step 1: Choose your size from the drop down menu. 
Step 3: Choose how many you would like to order.
Step 4: Place the order by pressing "Add To Cart"
Step 5: Check out by going to your cart
Step 6: Once the order is placed, you will receive a thank you email from Support@CanvasVows.com.  You may let us know what information you would like to use for you design by sending an email to Support@CanvasVows.com or by replying to your thank you email.
Please Include the following information during checkout:

Your names:
Wedding Date & Location:
Your Love Story:
Ceremony Info:
Bridal Party Info:
Our Guests Came From (States):
Honeymoon Location:
Thank you message to your guests:
Photo Hashtag:
Processing & Shipping Time
Please see our current processing and shipping times here.
What is included in your purchase?
1) A design for your wedding welcome sign. Personalized how you would like it!
2) Your design is printed onto a canvas at the size you select.
Canvas Materials
Only high end materials and strict quality controls are used in each and every canvas print.
Canvases are safe for the whole family as only HP Latex inks are used. These inks are water based, solvent-free and odorless.
Ready to hang: All canvases come with the needed hardware in order to hang it anywhere in the home.
Canvas thickness: Standard .75″ wood frame (1.5″ also available)